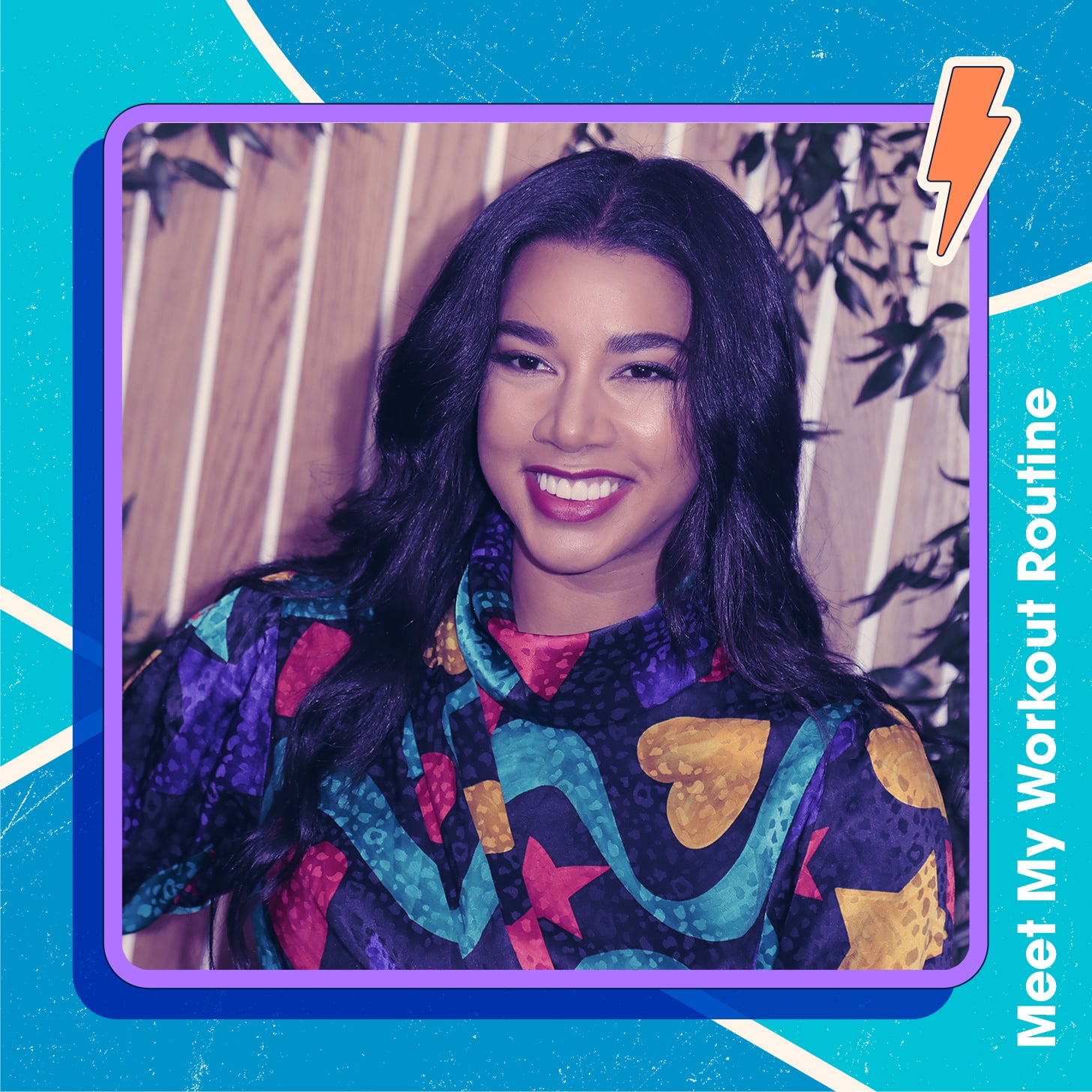 This is Meet My Workout Routine, where we profile weekly workout routines — unvarnished and imperfect — from women across all walks of life. Check out our past profiles here.
DJ, author, and founder of lifestyle brand HBFit.
One week of workouts
New YorkOctober 2020
The Details
"Working out is what keeps me sane and keeps me feeling strong," Hannah told POPSUGAR. She works out for her physical and mental health, and said that whatever her mood is like, "I know that moving my body will instantly change the course of my day and how I show up for things," helping her feel energized and clear-headed. Being pregnant means she's shifting her workout style to see what feels best for her body. "There's been some trial and error, but throughout the week, I usually stick to strength training with Fit Pregnancy Club, Pilates, prenatal yoga, and pool workouts."
Keep reading for an up-close-and-personal look at a typical week of Hannah's workouts.
Strength Training With FPC
"I love these workouts with Fit Pregnancy Club because they are very similar to workouts I would do pre-pregnancy. They are a mix of low-impact and high-intensity exercises for strengthening and toning."
Pilates
Hannah said Pilates has been one of her favorite workouts for years. "I usually prefer low-impact workouts and Pilates does a great job at tightening and lengthening everything!" The focus on the pelvic floor area "is so good for pregnancy," she added. "It's also amazing for posture."
Prenatal Yoga
Hannah mixes in prenatal yoga flows and hip-opening exercises to relax and stretch her body. "Prenatal yoga has so many benefits for my body and the baby, not to mention it's supposed to be good to prep your body for labor," she said. "Anything that will make that process easier, I'm all for!"
Pool Workout
"Pool workouts are such a fun way to get your workout in, especially when it's warm." Hannah is new to these kinds of workouts, but said she loves the way they make her body feel. "They are great for strength training and are surprisingly challenging, and I love the soreness I feel the next day!"